When people enter the mall supermarket, they will be attracted by a variety of goods. Their beautiful packaging is showing you their unique charm. Indeed, good products need good packaging. In people's traditional ideas, the intuitive evaluation of a product mainly depends on the appearance of the product. This shows that the product packaging is very important. Choosing a good packaging material is an important way to reflect the corporate image and demonstrate the quality of the product. PVDC coating is an excellent "green" plastic packaging material.
PVDC (polyvinylidene chloride) is a light yellow, powdery, high barrier material. In addition to the general properties of plastics, it also has self-extinguishing properties, oil resistance, taste protection and excellent moisture, yin and other properties, but also has excellent printing and heat sealing properties. PVDC is a packaging material with the best comprehensive barrier performance in plastic packaging in the world today. It is different from the fact that the polyvinyl alcohol has a sharp drop in gas barrier property as the moisture absorption increases, and it also differs from the nylon membrane in that the moisture-barrier property deteriorates due to the water absorption. It is a high-barrier performance material that is both moisture- and gas-barrier. Research data shows that the barrier performance of PVDC is several times, more than ten times or even several hundred times that of ordinary packaging materials. Therefore, the use of PVDC coating film packaging foods on food color, smell, taste, moisture and other excellent protection, can make food preservation period increased several times, dozens of times, hundreds of times, can greatly reduce food seasons, etc. The variety of factors caused a lot of losses. The proportion of PVDC in the actual packaging is very limited, and the increase in the cost of composite products is very small, so the application of PVDC in packaging is promising.
PVDC not only has excellent high barrier properties, but also has excellent printing properties, compound properties, and transparency. In practical applications, the PVDC coating film also has special requirements for printing ink, compounding, and equipment. Therefore, there is no need to change the process of each process, thereby greatly improving the production efficiency and reducing the cost.
The application of PVDC is very extensive, involving various industries such as food, chemical, cosmetics, cosmetic products, pharmaceuticals, hardware and machinery products, and military supplies. As early as in the 1950s and 1960s, Western developed countries used a lot. China's PVDC started late, so people do not know much about PVDC, and the concept of packaging is relatively weak. Therefore, the application of PVDC is also relatively limited. With the increasing attention paid to environmental protection issues, PVDC composite packaging materials with a relatively light weight have attracted extensive attention. Because of its application, it is possible to achieve a reduction in the extensive use of packaging materials, thereby reducing over-exploitation of waste sources and resources. PVDC is a non-toxic, safe plastic material that is known by various countries as a "green" packaging.
At present, there are a number of PVDC coated film production lines in China, among which there are also large manufacturers specialized in producing PVDC coated films. Some companies have high-grade coated film production lines imported from Switzerland and high-speed slitting units imported from the UK. They specialize in producing various kinds of PVDC coating films. The annual production capacity can reach 2,000 tons, and KOP, KPET, KPA, and K are successively formed. Coated paperboard and other series of products of various specifications. Some companies also passed the IS0900 certification earlier. The products have been recognized and affirmed by experts and companies at home and abroad. They also hired well-known experts at home and abroad to provide technical guidance and further develop new packaging materials to meet the higher requirements of the packaging. .
Thus, the use of PVDC can not only improve China's packaging products, but also reduce the loss caused by product packaging, thereby enhancing market competitiveness and establish a new corporate image. It is believed that in the future packaging industry, the full and reasonable use of PVDC coating film will become the mainstream of the packaging industry.
Our AC and DC Battery Balance Charger with good function and high quality. Supports four 3.7V1S Lipo battery charging at the same time,Easy to use: Automatic charging after battery power,Can be used as an electric display. The battery voltage can be displayed when connected to the battery power (display accuracy can reach +/-0.01V) ,Support LIHV high voltage lithium battery charging, Easy to use outside field, support DC 9-18V (can support 3S-4S Lipo lithium battery), In the indoor condition, can buy our transfer cable directly with power (110-220V) charging.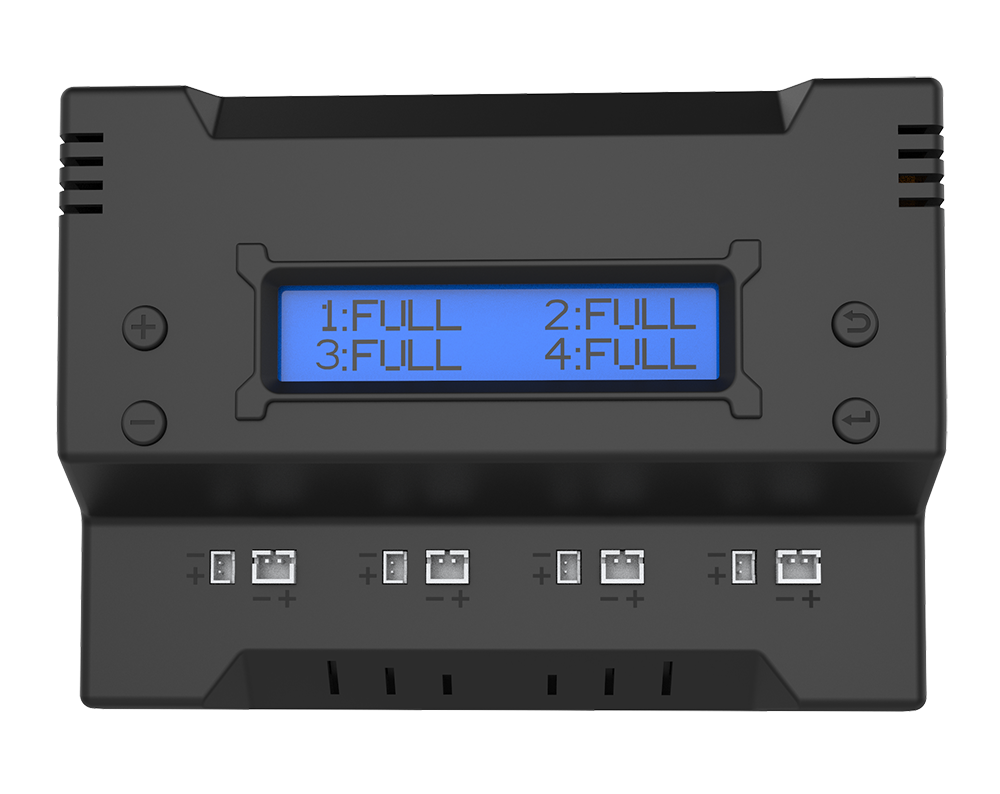 AC And DC Battery Balance Charger
AC Battery Balance Charger,DC Battery Balance Charger,Balance Charger,AC Balance Charger
Airjugar Technology Co., Ltd. , http://www.airjugarFPV.com