Propaganda folding is one of the basic forms of paper function. When rich folding forms are combined with dazzling visual effects, there are more direct, lively, most infectious, and most economical ones in human information media. The advanced folding equipment gives various symmetry or asymmetrical artistic processing to the publicity products. Therefore, the monotonous and plain print advertisement has turned into dozens of vivid and unique folding spectacle. In the highly developed industrialization today, paper media and sophisticated equipment are like a tacit understanding partner, and they have completed a gorgeous turnaround on the art stage.

A perfect printed folding product can not be separated from the following major elements: stable and superb printing, accurate and uniform cutting, and perfect folding. Of course, if we add the designer's imagination to the imagination and the producers' grasp of the texture of the paper, the operator can master the equipment skillfully and easily. Therefore, the folded propaganda must be a wonderful workmanship, unique and attractive. Touch the hearts of consumers.

Pagoda folding

Highlights: As the name suggests, the pagoda has a three-dimensional tower structure that is full of interestingness. At the same time, the content is organized systematically and the layers of pages are gradually unfolding, giving people an in-depth feeling. In the same way, by closing the folds, under a unified and complete picture, the rigorous structure and richness of the pagoda fold products will surely clamor.

Welcome to our Our Cellophane Bags pages. Our products include Plastic Bags , PP bags, Cellophane Gift Bags, OPP bags, shopping bags, T- shirt bags, bubble bags, zipper bags, plastic handbags, plastic film, shrink film and non woven bag. Our products are used to packing toys, garments, cards, glasses,shopping and so on.

We have important business of Cellophane Packaging Bag and Cellophane Candy Bag in oversea market with high quality and reasonable price. With good employees who have enough experiences and advanced machines, we can supply plastic bags according to customers' need.

Our objective is "customer first, quality first, prestige first". Welcome you to make business with us. Contact me today for details.

Our company has many regular clients in domestic market. Our Clear Cellophane Bag and Cellophane Candy Bag were sold to more than 40 countries and regions, such as Southeast Asia, the Middle East, Africa, the EU and North America. We have a professional sales team, a product development team and well trained workers. Our company aims at creating more values for our partners, making more benefits for society and creating more opportunities for workers. There are totally 235 staff members in our company. We attained ISO9001 in 2004 which provides solid foundation for our further development. Persisting in "High quality, Prompt Delivery, Competitive Price", we have established long-term cooperation with clients from both overseas and domestically and get new and old clients' High comments. It is our great honor to meet your Cellophane Candy Bag demands. We are sincerely expecting your attention.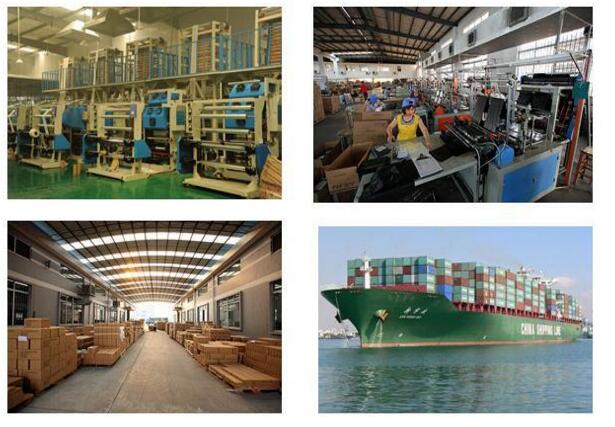 Cellophane Bags
Clear Cellophane Bag,Cellophane Gift Bags,Cellophane Candy Bag,Cellophane Packaging Bag
WenZhou JinYuan Packing Manufacture Co.,Ltd , https://www.tote-shoppingbag.com